Construction of GMP Facility to Produce New Anti-Cancer Drugs
Completed at KU Mediscience Park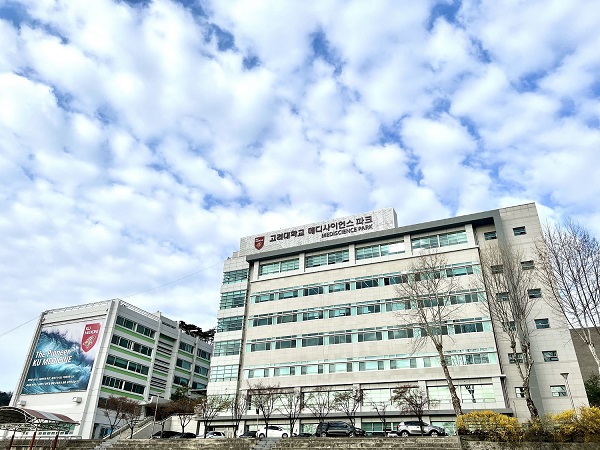 GMP facilities that meet high drug manufacturing and quality control standards were established at Korea University's Mediscience Park, signaling a big leap towards becoming a vaccine and new drug development hub.
Korea University Medical Center announced that CellabMED (CEO, Sung-won Song) has opened its gene and cell therapy manufacturing facilities, the Cell & Gene Therapy Center (CTC), at Mediscience Park.
Specialized in the development of immune cell therapy, CellabMED became the first in Korea to receive approval from the Ministry of Food and Drug Safety to run a clinical trial for Chimeric Antigen Receiver-T Cell (CAR-T) therapy for solid cancers (YYB-103). CellabMED plans to become a leader in the field of innovative anticancer drugs by establishing a GMP manufacturing facility where the company can produce its own clinical drugs along with research facilities to support the entire new drug development process.
Created as a healthcare convergence platform for conducting state-of-the-art research in bio-medicine, Mediscience Park houses promising healthcare companies, including CellabMED and others engaged in the development and production of therapies, smart diagnostic technologies, and new medical materials as well as medical big data firms. These companies are expected to achieve synergy from joint R&D and collaboration by taking advantage of Mediscience Park's unique environment, where not only researchers from Korea University Medical Center, but also personnel at subsidiaries of medical technology holding companies, venture firms to which technology is transferred, and network-linked companies work side-by-side.
Vice President Young-hoon Kim said, "We are very happy to see companies and research centers with outstanding R&D capabilities and human resources flock to Jeongneung. Once the Chung Mong-Koo Vaccine Innovation Center is launched and the cooperation system with Hongneung R&D Special Zone is in place, they are sure to achieve even more synergy. We will do our best to help Mediscience Park become a global research complex that creates a virtuous cycle through joint research in the bio-medical field."