Professor Joo-Hyun Song of the Department of Emergency Medicine
Wins the Gyeonggi Province Governor's Commendation Award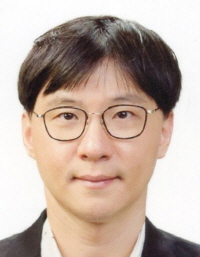 Korea University Ansan Hospital announced that Dr. Joo-hyun Song, a professor of emergency medicine, received a commendation from the governor of Gyeonggi Province in recognition of his contributions to improving the quality of paramedic services by providing training in emergency life support and resuscitation skills and offering education on medical services.
Professor Song served as a specialist offering medical guidance at the Gyeonggi Disaster and Safety Headquarters in 2014 and has been working as a trainer and advisory doctor at Siheung Fire Station educating paramedics, offering advice on paramedic activities, and ensuring service quality for about four years since 2018. His quality management activities include advising on how to handle patients with cardiac arrest, severe trauma, cardiovascular or cerebrovascular disease, and those who need cardiopulmonary resuscitation.
Professor Song said, "I think I received this award on behalf of the paramedics who handle emergencies day and night. As a doctor working at a local emergency medical center, I will make more efforts to provide better education and quality control services so that patients can receive the best possible services when they experience an emergency."